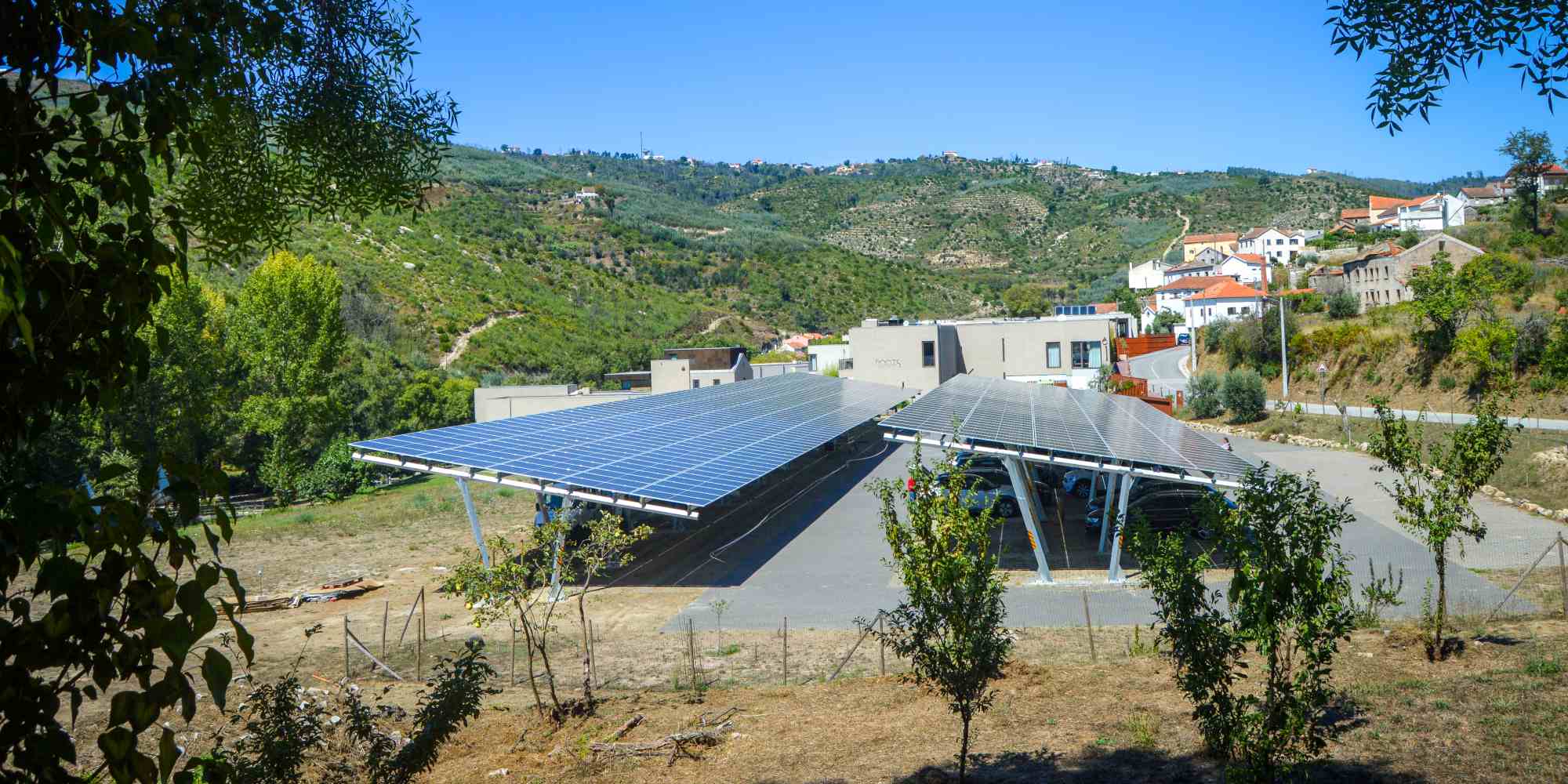 Sustainability
Did you know that Aqua Village Health Resort & SPA is an environmentally friendly resort that bets from the first minute on renewable energy sources?

In the construction, we created the the largest geothermal power station of all the hotels in Portugal, heating and cooling the entire hotel, heating the 3 pools throughout the year, taking advantage of the energy and temperature of the Earth. On the roofs we have solar thermal panels to heat the hot sanitary waters.

All the taps have water flow gears and all the lighting of the hotel is done with Led's.

We have natural mineral water, with therapeutic characteristics that is used in the Sensations Spa.

In 2020 we covered the entire hotel parking lot with more than 650 photovoltaic solar panels and put fast chargers for electric cars. This is how we produce all the energy we consume during the day.

Aqua Village manages to reduce annually the emission of 596 tons of CO2, 426 tons equal to oil, which corresponds to the reduction of imports of 2900 barrels of oil per year.

But we do not stop here, in 2025 we will be self-sufficient!

The energy we need at night or even on less sunny days will be produced in a high temperature geothermal hole (about 70 degrees Celsius) where electricity will be produced through water vapor.

In addition, we bet on mini-hydraulics in series without any visual or environmental impact, producing more electricity. In this way, during the 24 hours we will produce and consume the excess of clean energy in the network!

It is our responsibility to take care of the Earth!